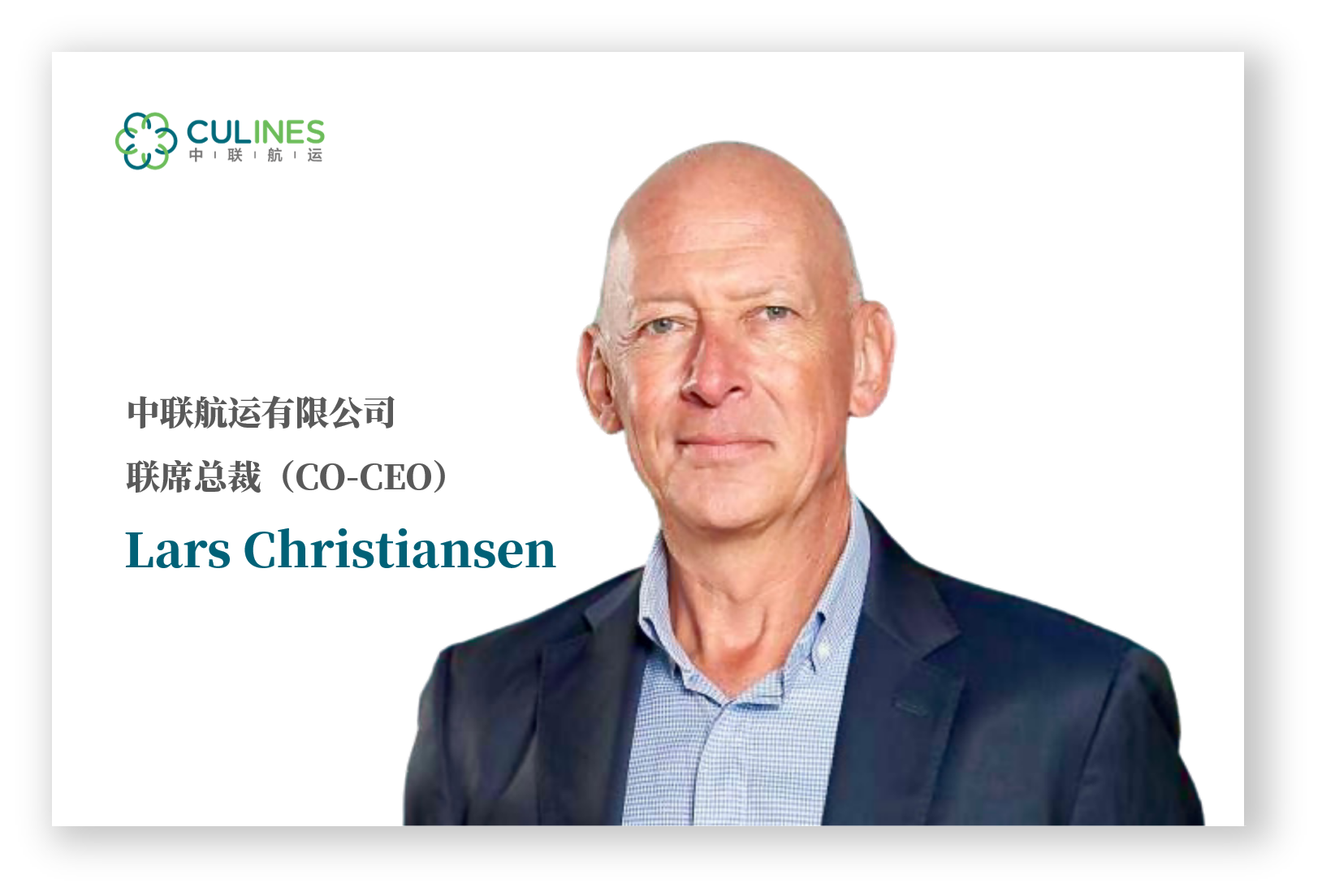 Nominated by the Chairman and CEO Raymond CHEN and approved by the Board of Directors,
China United Lines is pleased to announce the appointment of Lars Christiansen as the CO-CEO with immediate effect.
Mr. Christiansen has worked as a senior executive in several international and world-renowned liner companies,
and he has rich experience with operation and management of this industry.
CULines has made impressive achievements during the past year. Based on our strength in Southeast Asia,
South Asia, and cross-Taiwan Strait services, we have successfully expanded into European, U.S., and Middle East markets.
At this crucial time, Mr. Christiansen as the CO-CEO will be the driving force leading CULines towards further international and professional development.
China United Lines
November 18th, 2021